Arizona Wine Discovery
(Tastings Included in Price!)
| | |
| --- | --- |
| Departs from Sedona and Jerome | Length: 3 1/2 hours |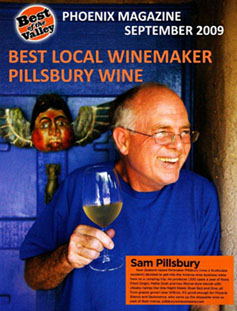 Indulge your senses with our premier Arizona Wine Discovery tour, hosted by a knowledgeable and entertaining guide, who will arrive at your hotel in a comfortable vehicle to drive you for the day.
Travel to historic old town Cottonwood for a visit to Pillsbury Wine Company or Arizona Stronghold. These wine tasting rooms features a warm and inviting lounge atmosphere which is perfect for wine enthusiasts and newcomers to experience a true taste of Arizona wines. Hear all about Sam Pillsbury's quest to make wine; Sam is a former Hollywood Director and Producer who fell in love with Arizona. Voted Best Area Winemaker in Phoenix Magazine.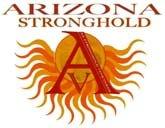 Or visit AZ Stronghold, founded by Maynard J Keenan and Eric Glomski, of the acclaimed Page Spring Cellars and star of the movie "Blood Into Wine" fame.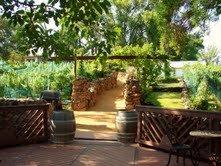 From here, travel back in time as you take the old stagecoach route into Page Springs where you will next visit Page Springs Cellars. Here you will enjoy more tastings, a stroll through the vineyards and spectacular views. Bonus – take home a souvenir wine glass. Winery and Vineyard owned by Winemaker, Eric Glomski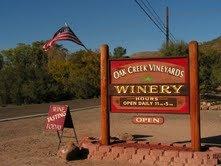 Complete your wine tasting excursion at the wonderful Oak Creek Vineyards, owned by Winemaker/Owner Deb Wahl with years of experience making award winning wines. Enjoy more tastings and a delicious, included cheese and cracker plate, a finale to a truly memorable Arizona Wine tasting day and experience.
Experience Arizona Wines in the High Desert!
Visit 3 different Wineries or Tasting Rooms in the Sedona area.
3 1/2 Hour Tour: $110
Tastings Included
Included – 3 wine tastings and cheese and cracker plate. Number of Wine tastings varies between 4-5 per wine tastings per venue. Remember, the purpose of a "wine tasting" is to discover what wines you might like; Tours of Jerome is not responsible for individual wine preferences and or service/wine served at the venues. *Substitution or addition of Winery/Tasting room by request and may be an additional charge.